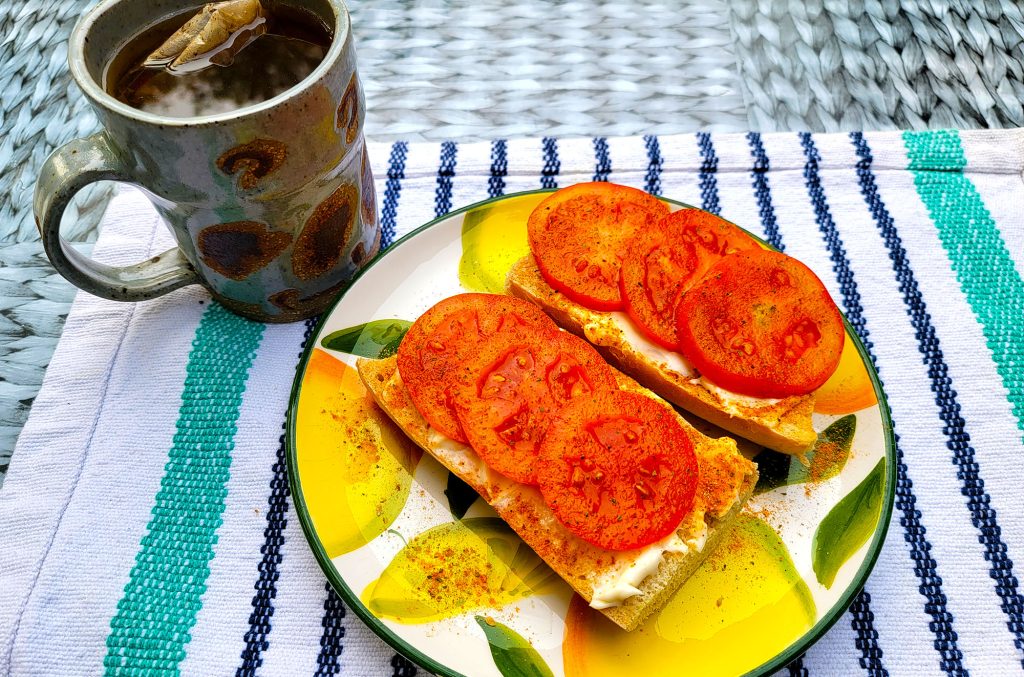 I picked my first tomato today, along with four cherry tomatoes, and of course, I had tomato toast for breakfast.
We are really short on rain. We got almost 3/4 of an inch over the weekend, and that helped, but I will need to continue to water. I Fertilized everything about a week ago.
I picked peas over the weekend. They were good, but way fewer than last year. Germination was poor this year, and I had lots of gaps along the trellis, likely because of the lack of rain and my not getting enough water on them early on.
We've picked a bunch of lettuce, and I've given three or four heads away. It is starting to bolt, so we are probably near the end. I might replace it with arugula.