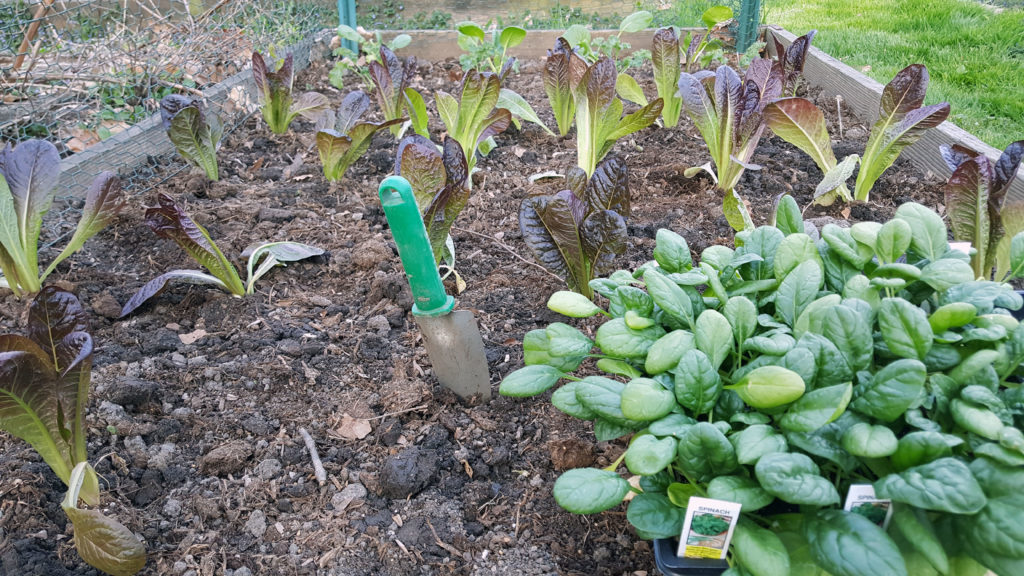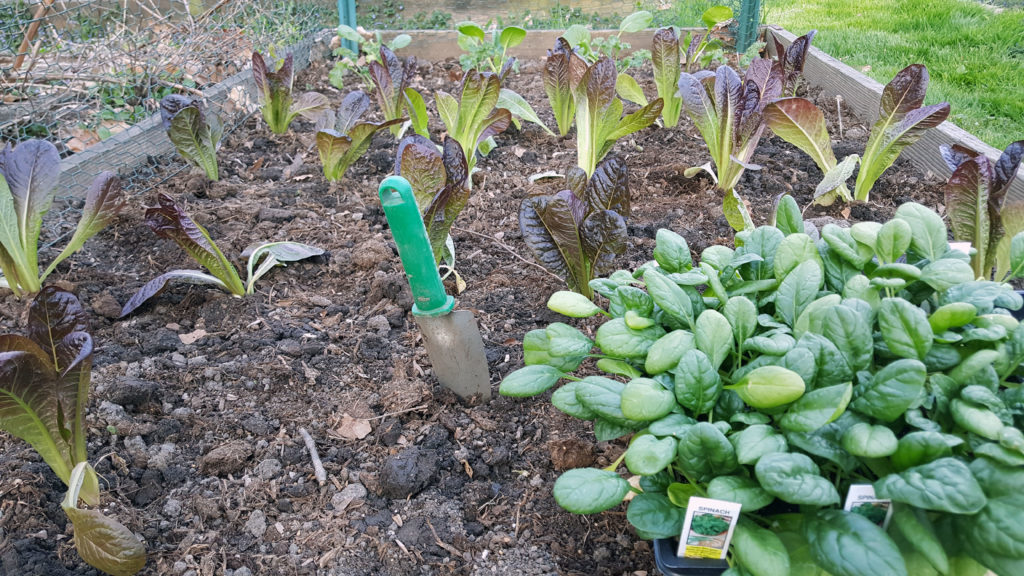 I got the spring greens into the ground today, all plants from Goebbert's and the Arugula seeds from Terroir Seeds.
I prepared the soil with three bags of mushroom compost and a dressing of organic nitrogen fertilizer.
Here is the list:
3 Mustard Green plants
4 Regular Kale plants
20 Red Romaine plants
28 Spinach plants
3 rows Arugula from seed
The bed is fenced, but if the rabbits are daring they can probably get under it. I will probably need to upgrade the fence if we have deer this year because they can reach right over the top.