I have to film at St. Anne's at 1:00 today which left me about an hour and a half to get some planting done. The soil is prepared, so I was hoping to get a lot done as there are severe Thunderstorms predicted from mid-afternoon into the evening.
In the bed with the Shishitos I planted six Sweet Cherry peppers from Goebbert's along with three Gypsy peppers. In the next be I planted six Melrose peppers and six Lady Bell all from Goebbert's.
The Fava beans in that bed were slow to germinate, but more Bluebells had popped up and were about 8 inches tall. I pulled one up that was where I wanted to plant my last row of Lady Bell peppers and discovered it was a Fava Bean plant. They look very similar to Bluebells. Lesson learned. The Fava beans next to the side of the bed are eight inches or so, while the ones inside the bed are just popping out. Strange.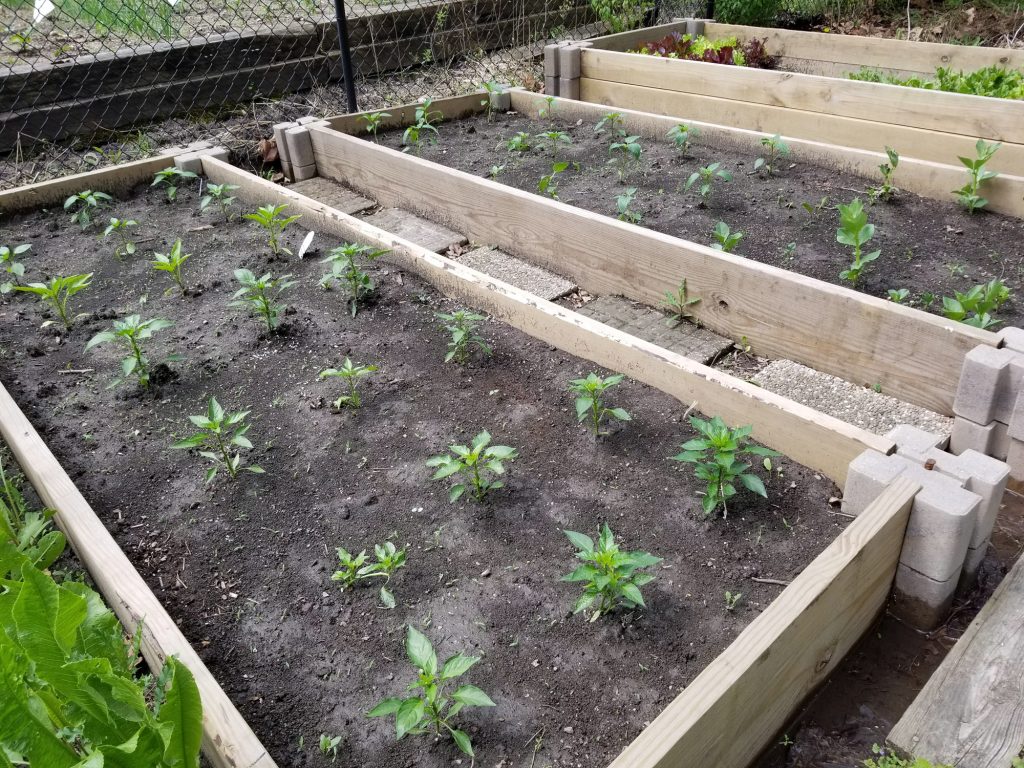 At the front of the westernmost old beds, I planted three hot banana plants and six jalapenos, again, all from Goebbert's. I then planted four eggplants from Countryside, A purple Hansel, a white Gretel, a long purple Italian and a White Star. I fenced them immediately based on past experience with the local little woodland creatures. I'll fill out that bed with 15 Roma tomatoes later in the week. The eggplant is a couple of weeks earlier than last year.
In the easternmost bed I set two hills of three plants of Zucchini, I think from Home Depot, and planted some Cocozelle seeds from Terroir Seeds in the third hill. This filled up half of that bed, which leaves me with the other half for any odds and ends. The planting is almost a month earlier than last year.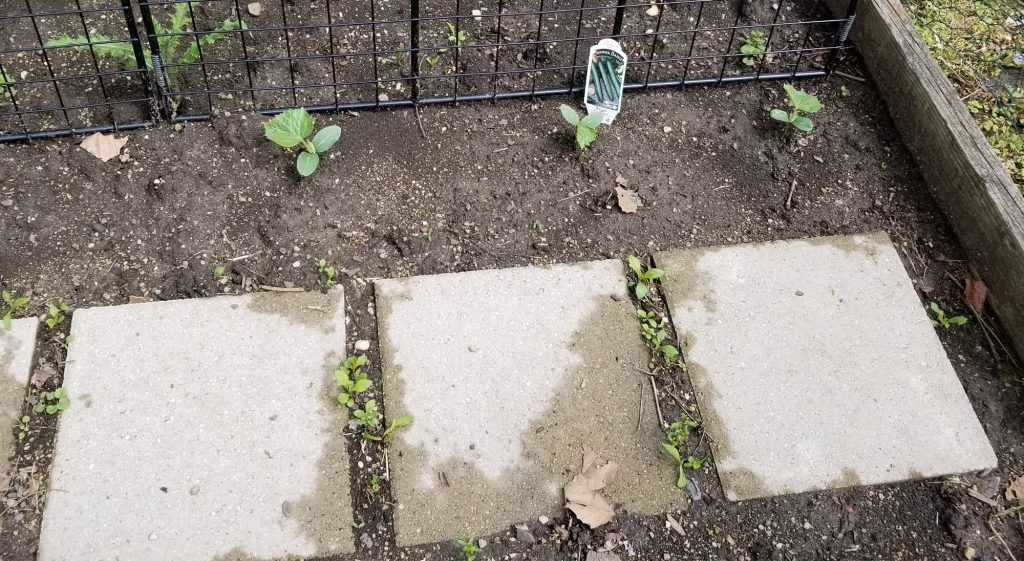 In the cucumber bed I planted three Summer Dance plants from Countryside on the eastern trellis. I skipped the next trellis and will plant there later, and then Planted True Lemon Cucumber seeds from Terroir on the two western trellises. Then I planted Cucamelon seeds from Terroir below the wood trellis. That rounds out the cucumber bed and the planting is almost a month earlier than last year.
I didn't get to the tomato bed, so that will have to be done next week.