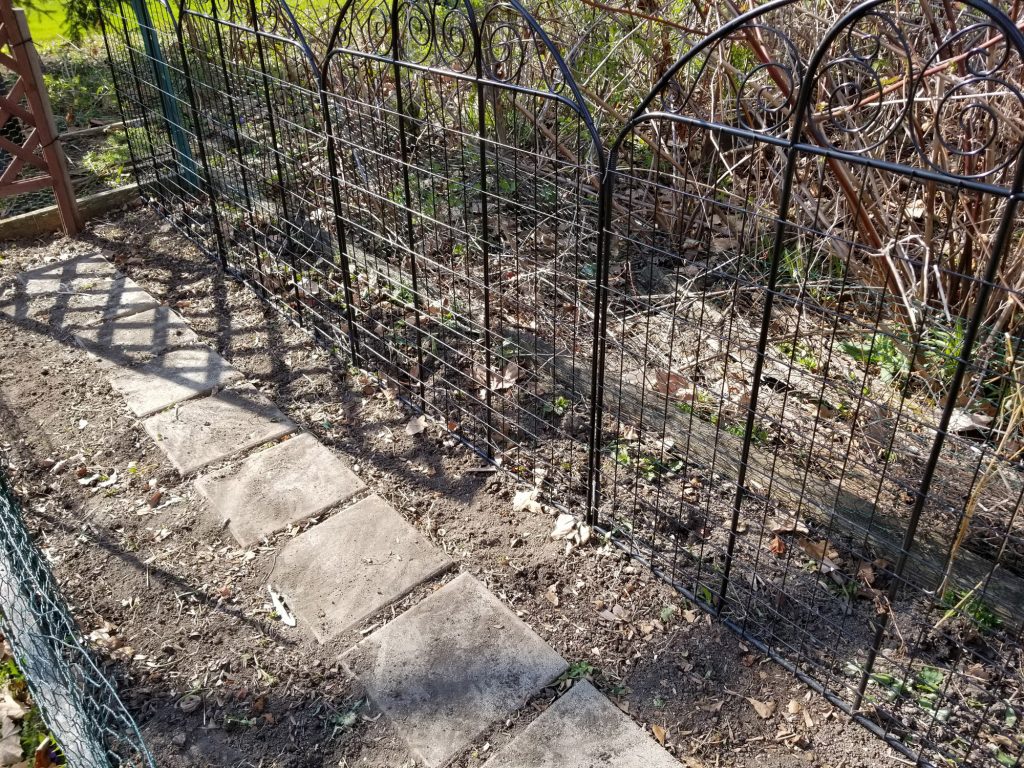 After two nights of hard freeze, the weather finally warmed up and I had a couple of hours to work in the garden this afternoon. The peas should have been in about three weeks ago but the weather and my schedule didn't cooperate,,,,,,,,,,,so.
It took longer than I thought to get the bed ready as there was a lot of creeping charlie and other weeds that had crept in and with the pavers and trellis I had to weed by hand. This is the former cucumber bed. The trellis was really not tall enough for cukes, but should work well for peas. I planted the full length of the trellis with Alaska Peas from Terroir. I'll follow the peas with Lazy Housewife Pole Beans, also from Terroir.
In the front of the bed, I'll plant the Easter Egg Radish blend and then follow that with eggplant. The bed is fenced which all of the plants except the radished require to protect them from rabbits.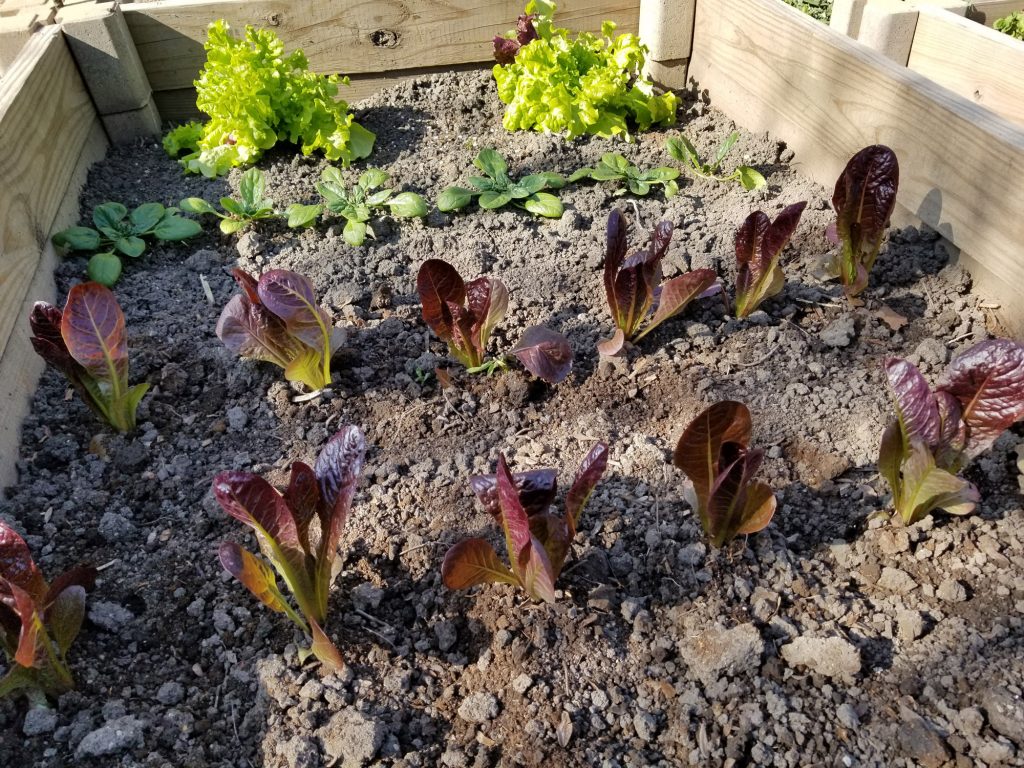 I went to Goebbert's on Sunday and bought a bunch of vegetables, but held off on planting because of the predicted freeze. I planted the Red Romaine today in the first raised bed. I am trying to limit this bed to greens that will be replaced with another crop in early summer, although I have Kale and celery root in the back of the bed.
I have a bunch more spring vegetables to plant and I need to figure out where to put them.
Broccoli Plants
Shallot Seedlings
Beet Plants
Wild Italian Arugula Seeds
Pak Choi Seeds
Candy Stripe Beet Seeds
Red Onion Sets
Plus, an order I forgot about from Hardy Seeds, but at least there are no spring vegetables in that one.