I went to the Jewel in Lake Zurich by Bacchus Nibbles and they were asking $4.95 for geraniums. I wasn't about to pay that much!. So I went to the other Jewel on Ela. (Why there are two Jewels in Lake Zurich less than 1/4-mile from each other remains a mystery.) They had seed geraniums for $1.99 that looked very nice, but only in red. I bought 50 plants. They only had 52.
I stopped at the Barrington Jewel, just in case they had gotten more in, but all they had was empty shelves. I figured I would give the Jewel on Palatine Rd. by Holy Family a shot and drove over there. They had two tents erected in the parking lot and basically a complete nursery. They had the $1.99 geraniums in red and white, so I bought 20 white ones along with curly parsley and some tomatoes and zucchini plants that were reasonably priced.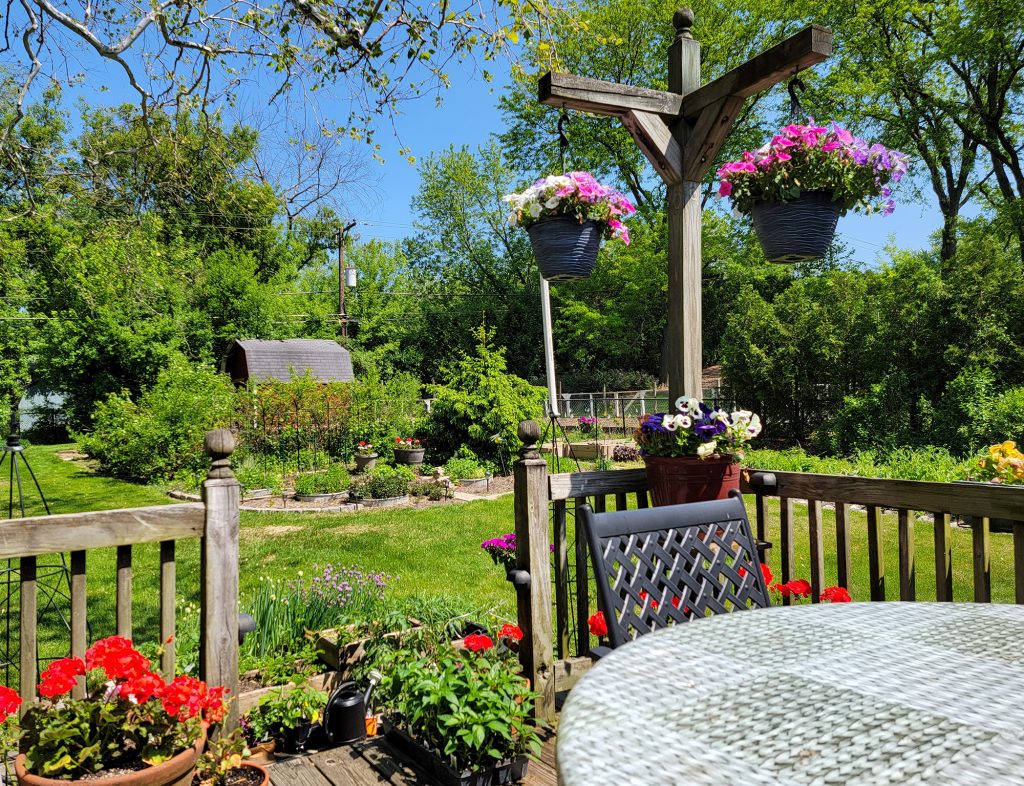 I unloaded about half of the geraniums and got all of the pots on the front porch and walk planted. Then I moved on to the back and planted the rest of the geraniums, the parsley, and the rosemary that I had gotten the week before. I planted the two large cherry tomatoes that I had purchased at Countryside in the pots by the patio, I blew off the deck and cleaned up around the deck and took the garbage to the front.