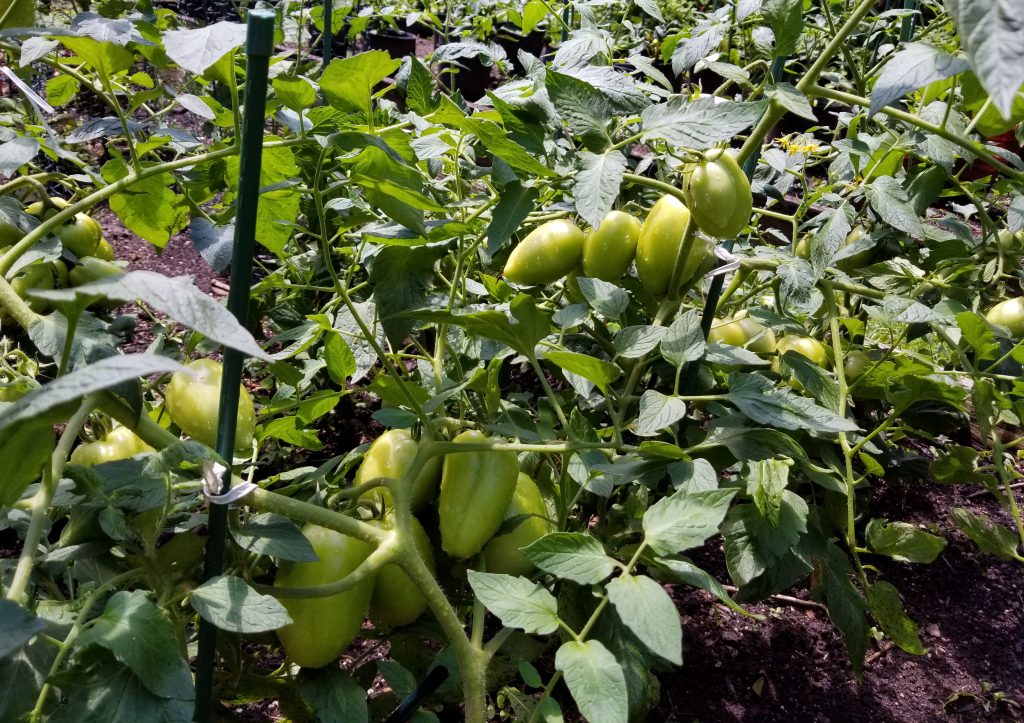 I picked the first of the cucumbers last Friday before we headed off to St. Louis, as well as Jalapenos and some Hungarian peppers. It has been dry and hot, but finally, we got about 1/2 inch of rain late afternoon yesterday. It's been raining all morning, so the garden should be well watered. I watered and fertilized all the pots yesterday. The next few days will have temperatures in the high 90s, so with the rain, the veggies should be very happy.
After the first few tomatoes on July 4, there are no more that even show signs of ripening. I have picked a couple of cherry tomatoes, but no quantity. There are more big Jalapenos in addition to the ones I picked, but no small ones or flowers. I'm not sure why.
The cucumbers are doing well, and it looks like we'll be well supplied through the season. I picked one small Cucamelon, and it looks like more are coming. The Shishitos are doing well and I'll pick a bunch in the next couple of days.
The Roma plants are loaded with loads of large tomatoes, but I think we are a couple of weeks away from picking.