There is a frost coming tonight and we'll have frosts and freezes for the next 5 days, so today is the day to pull up the garden. I harvested all of the remaining peppers, tomatillos, beets, red onions, and a few odds and ends.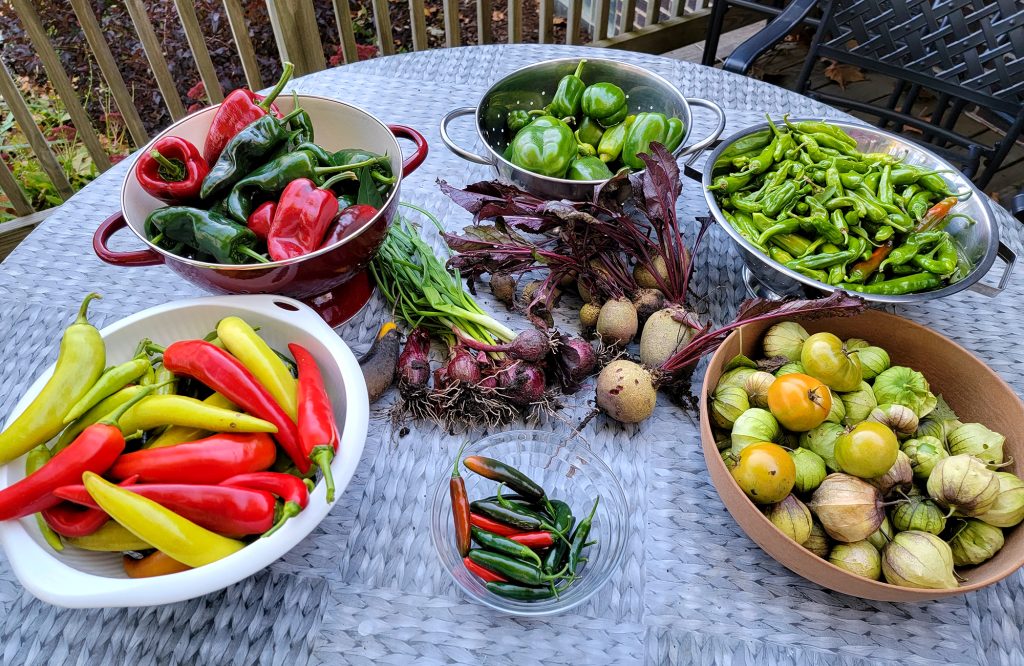 I left the Celery root in as that is supposed to improve in flavor after frosts. There is still some kale and swiss chard. Of course, there are a lot of herbs. There is also a lot of mint, but I don't remember how that handles frost. I'll find out soon. I should probably freeze some of that for "weed water" and tea.
There are lots of green tomatoes, and green cherry tomatoes, but there is nothing I can do with them.