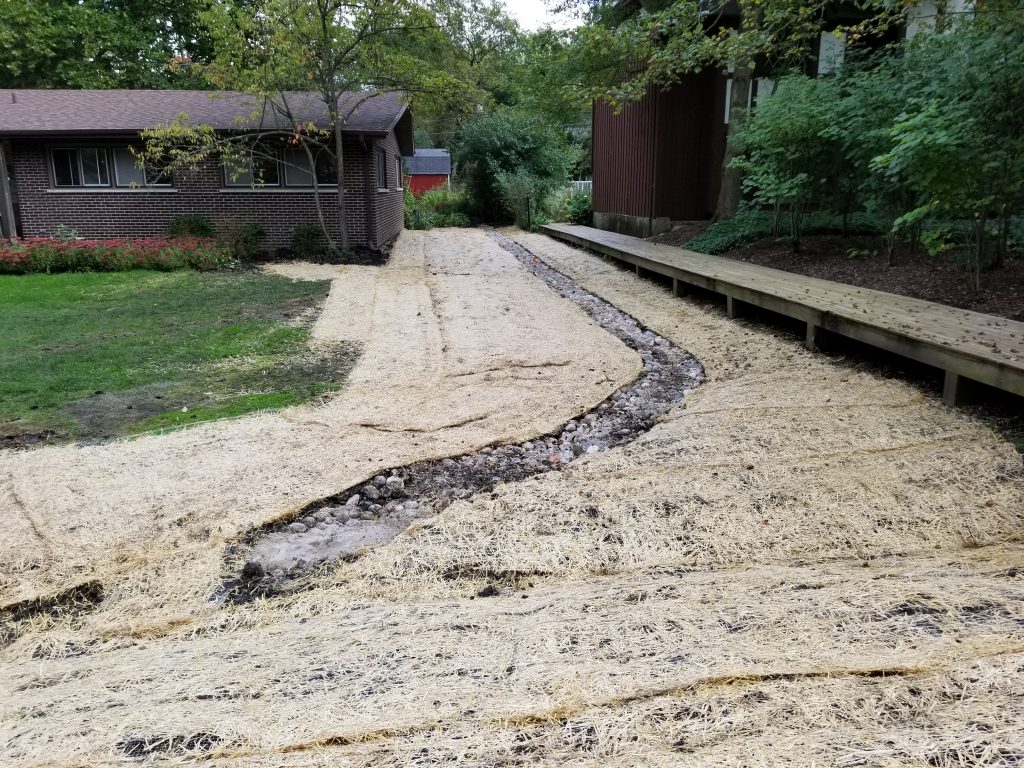 In September we were finally able to complete a massive drainage project to keep our yard and basement dry from the increased rains that we may be experiencing due to climate change. Ather a summer of topographic maps and engineering. the project is finally complete thanks to Natalie, Engineer, Jason Doland and contractor Gabriel, Inc.
The project is functional as well as beautiful.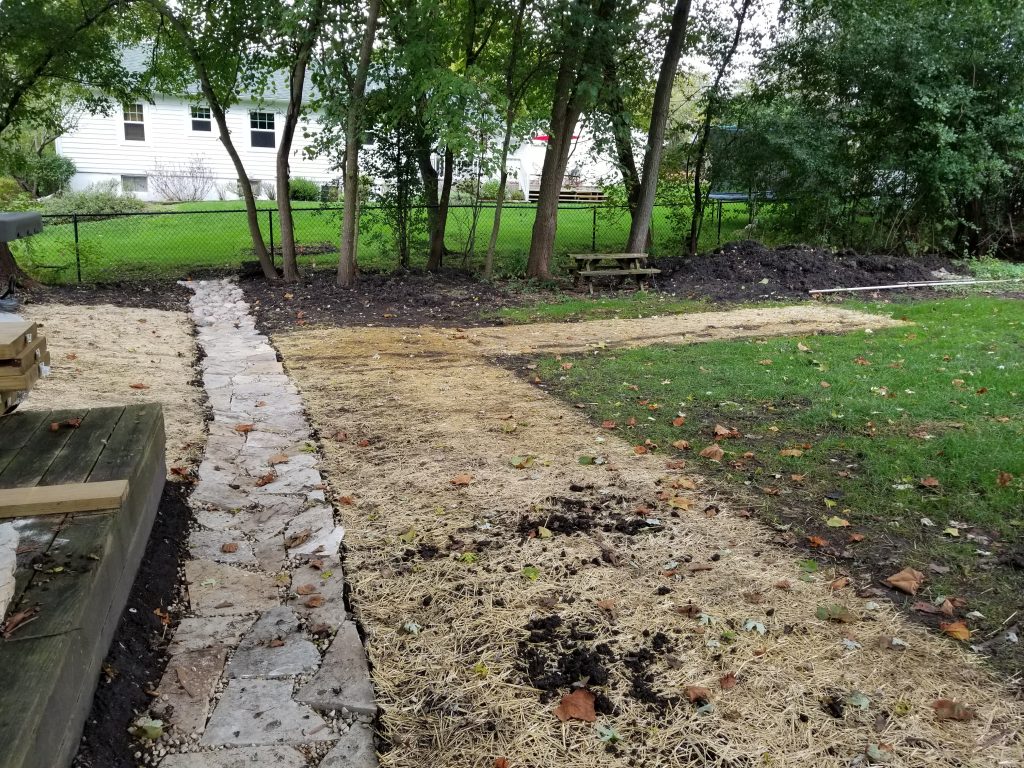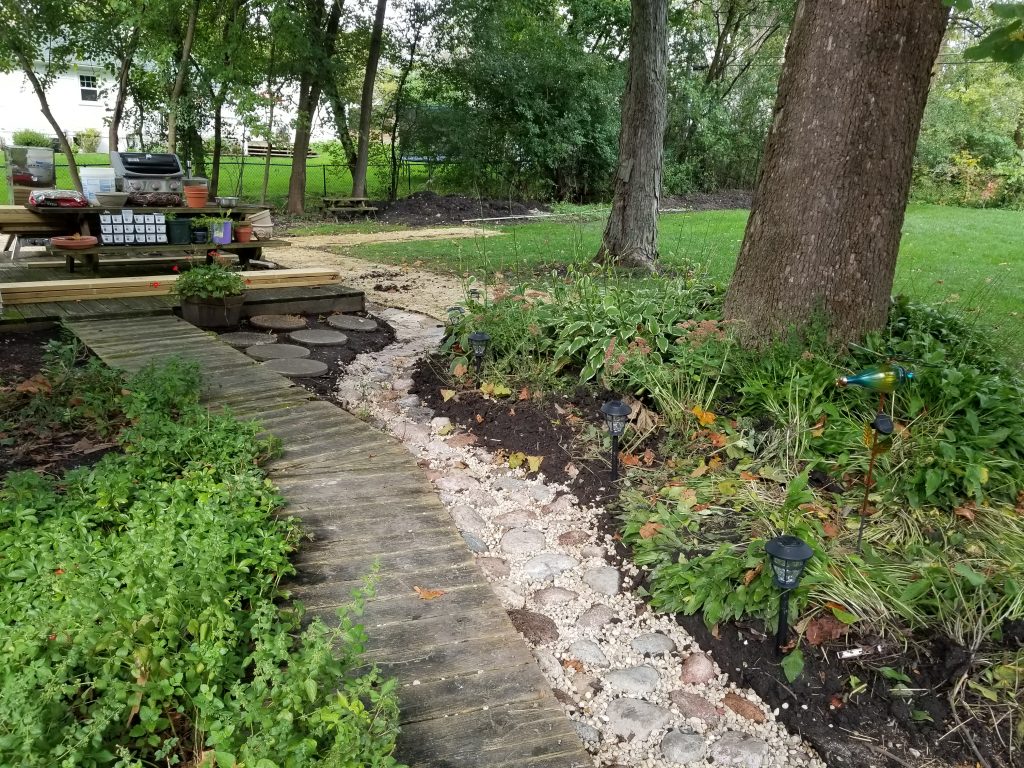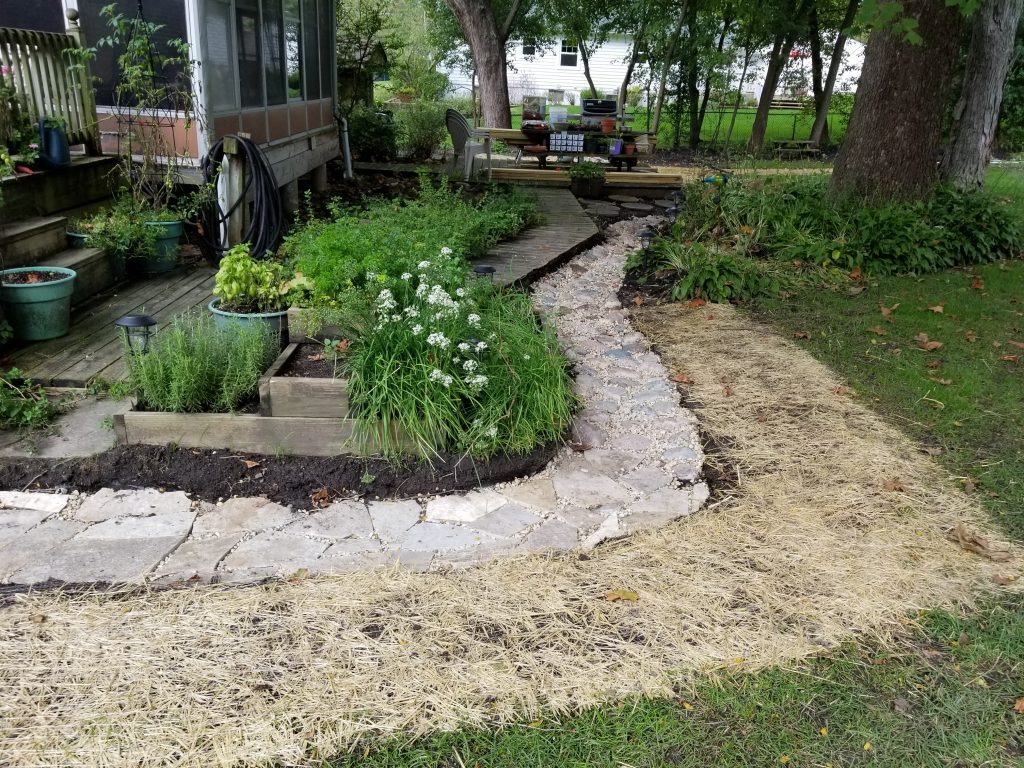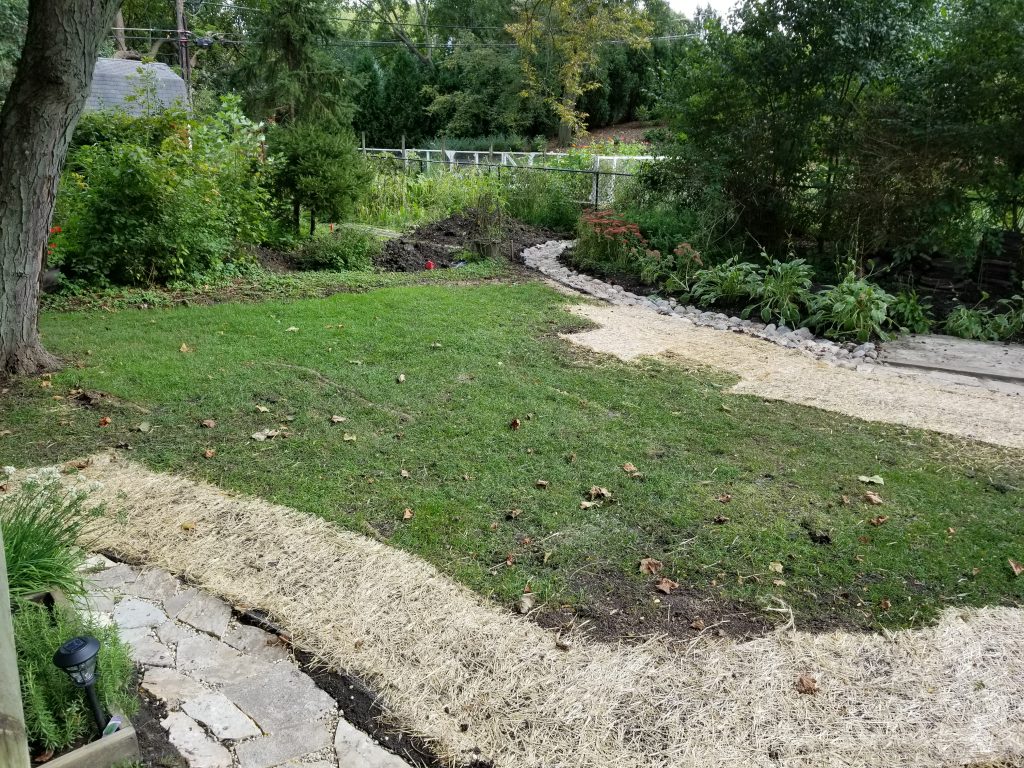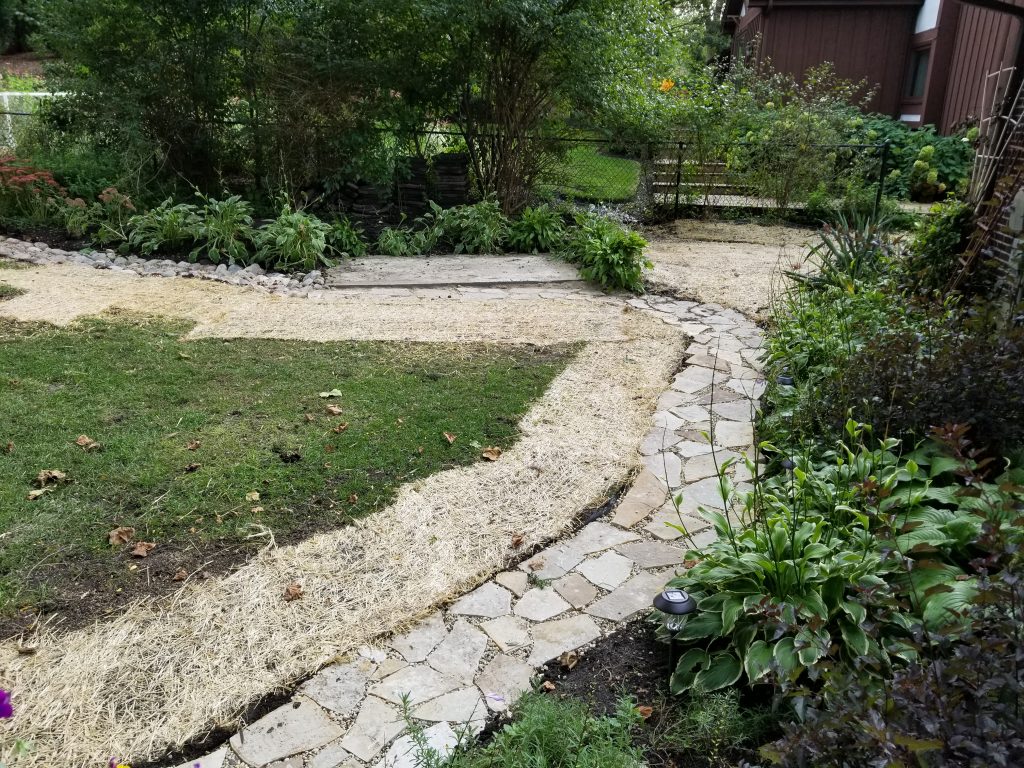 The septic tank was reinforced with concrete and rebar as part of the project. The top of the tank is now exposed due to re-grading. I will cover the top with a sectional wooden lath deck that will be easily removable when the tank needs service. the deck will have potted vegetable plants on it. The herb garden near the fence was removed during construction. and a new one will be built within the loop of the dry creek.