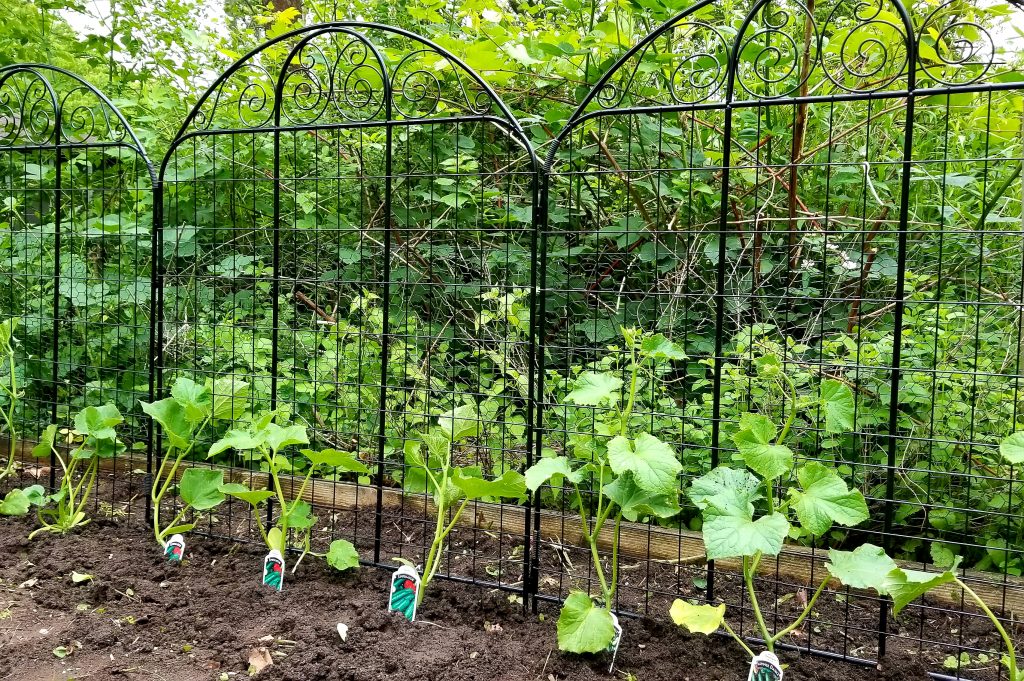 So, here we are on a Friday, the first day of summer, and again it's overcast with a rainy weekend in the forecast. I weeded and hand-dug the bed for the cucumbers and installed 4 trellises that I bought at Home Depot. They are not quite 4 feet tall, which I'm not sure is tall enough. But we'll see if I can keep the plants growing on the trellis.
I planted 3 plants per trellis, all plants from Countryside.
3 Saladmore Bush
Early – Dual-purpose, perfect for growing in containers or small gardens. Crisp with
mild, sweet flavor. AAS
3 Emperator
Early – Vigorous, high yielding plants. 5″
3 Summer Dance
Early – Very sweet, glossy, deep-green 9″ fruits
On the one trellis that's left, I'll plant some True Lemon cucumbers from Terroir Seeds. These were wonderful the last time I grew them.
There is room in front of the cukes to grow something else. Maybe I'll try some Pak Choi or Arugula is the soil ever dries out.