I picked the first couple of tomatoes last weekend and made tomato toast for Katy, Kevin, and myself on Saturday. Evan and I picked an overflowing colander of peas later in the day. I should have picked them a few days earlier, but even though there were full sized peas in the pods, they were still crunchy and tender. This variety is a keeper.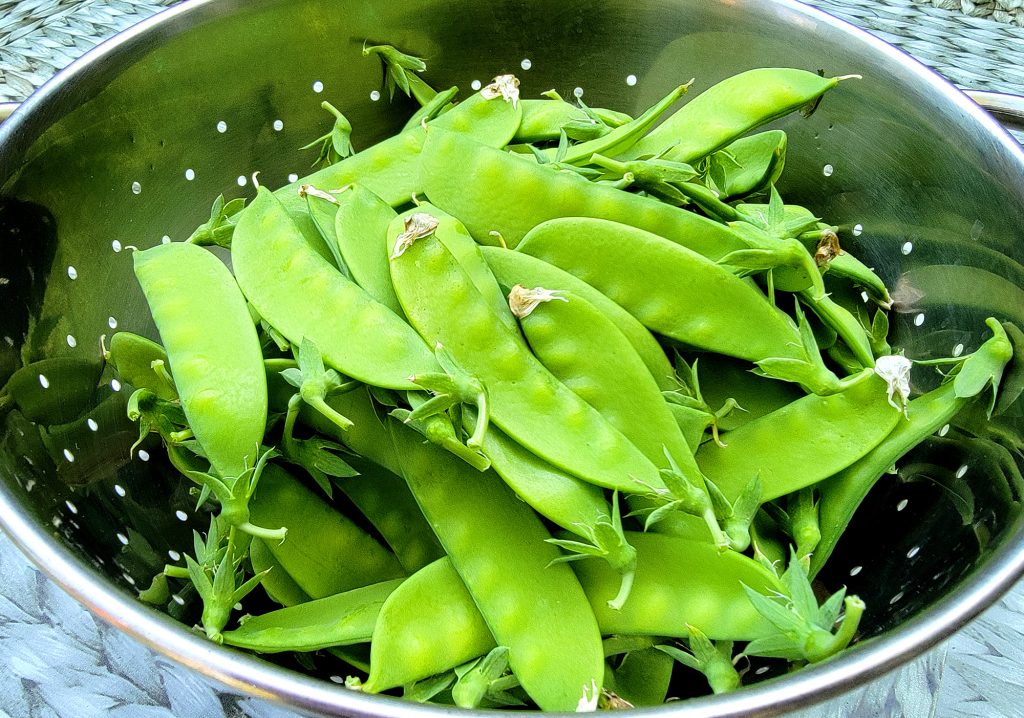 We used cherry tomatoes from the garden and dill, and oregano on Grouper that Natalie made last night. I picked my first small zucchini tonight for my dinner. There will be many more in a couple of days.
I'll water tonight. The peppers look terrible, I will fertilize them tonight as well. I have some small green peppers growing and some Shishitos, but the plants are spindly and not vigorous.