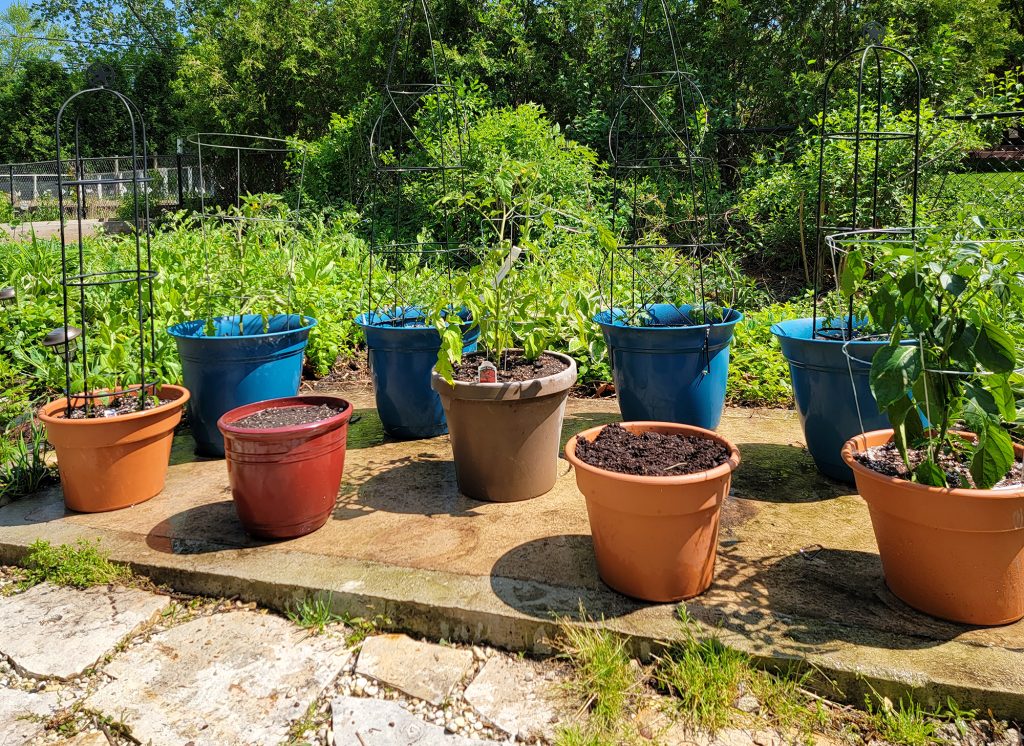 It has been tough getting to the gardening work. Earlier in the week, we had three days of threats of heavy rain and thunderstorms, but netted less than .1 inches. Wednesday, I picked up Jared and Izabella at the airport as they returned from their 10th-anniversary vacation in the Maldives. Friday, Natalie had surgery on her hand. Today I finally went out and got some work done.
I finished up the container garden. Here's what I planted. A pot with 2 Serrano peppers, two pots with a large Early Girl II tomato in each, a pot with a Sunsugar and a Sun Gold tomato, another pot with two Grape Tomatoes, a pot with a Black Cherry tomato and a Chocolate Sprinkles Tomato, a potted Jalapeno from Goebbert's, and a pot that I seeded with Genovese Basil and another pot that will be seeded with basil in early July.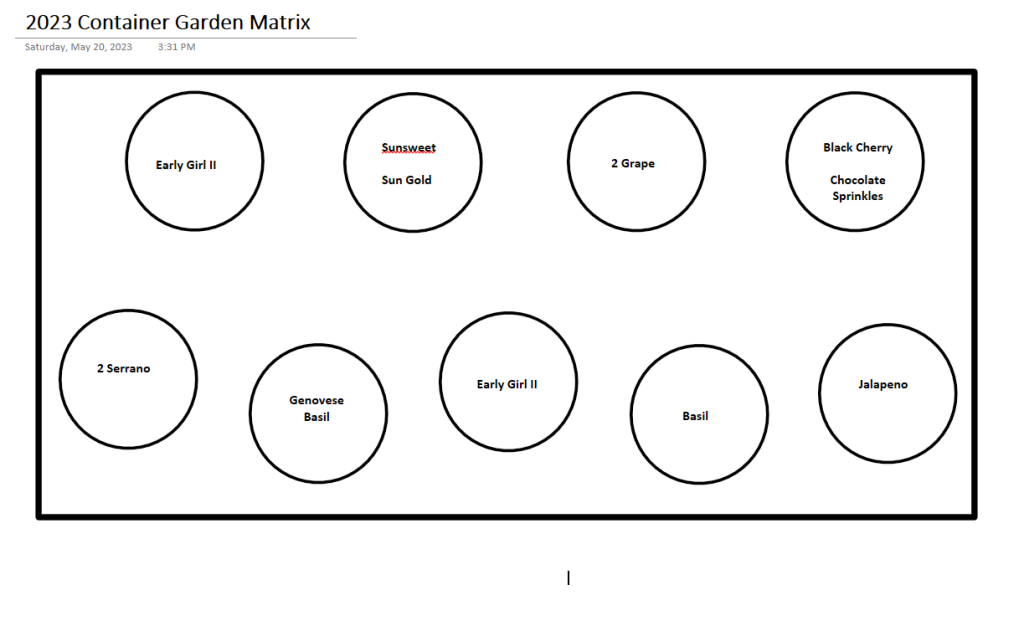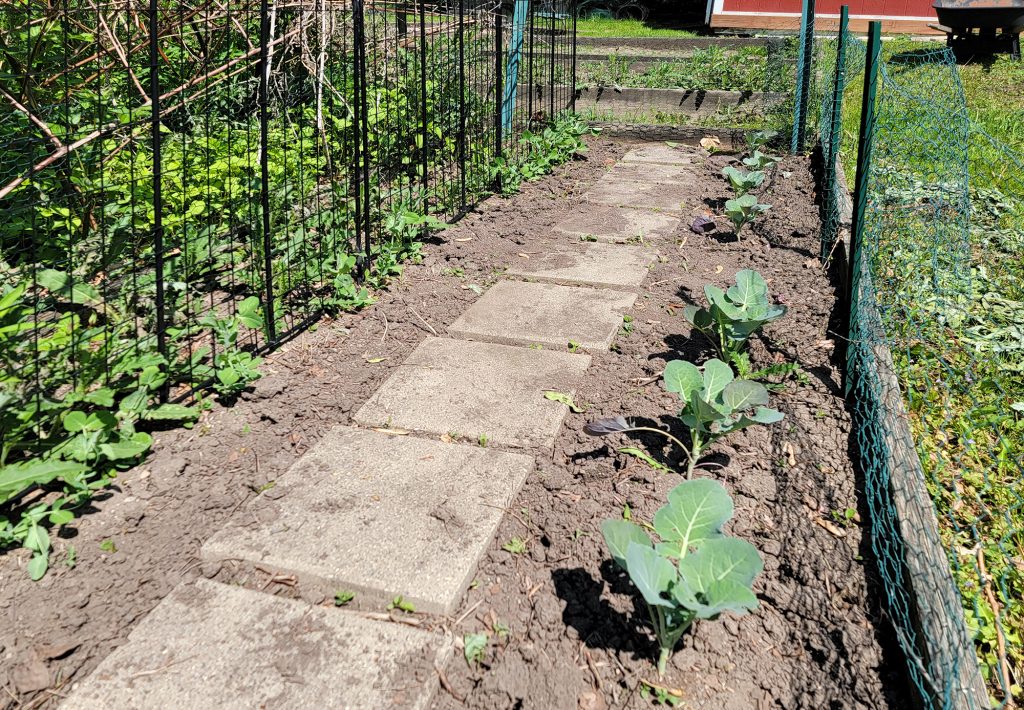 I weeded the peas and broccoli that were infested with Canadian Thistle. I sprayed the thistle behind the trellis with Roundup. I'll need to keep up with the rest over the summer.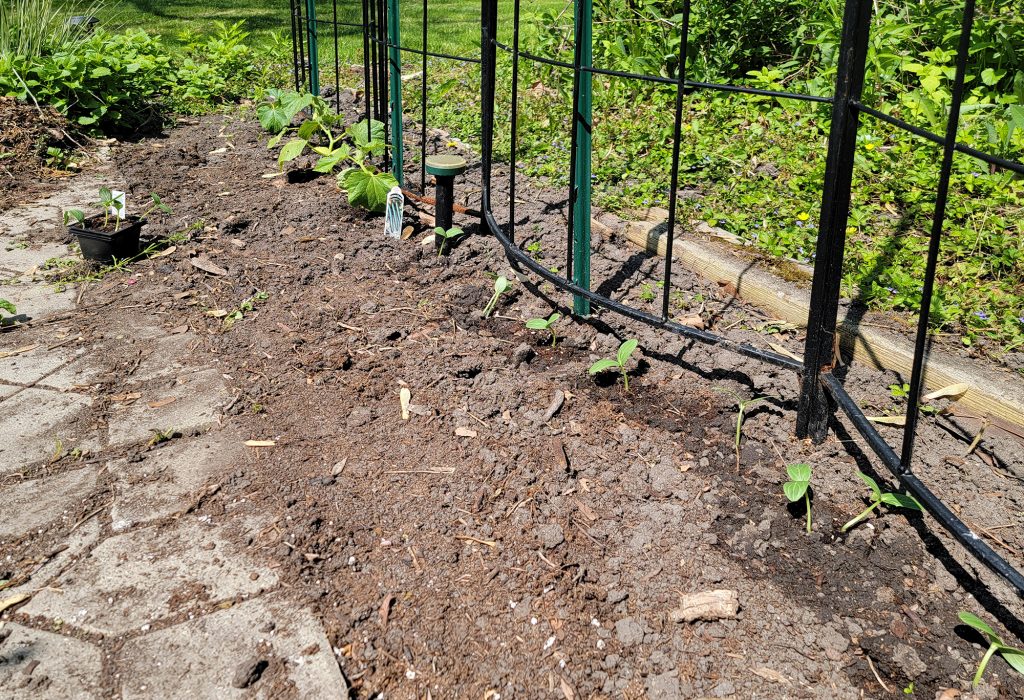 I planted 6 large Summer Dance cucumbers a few days ago. I planted some Burpless cukes from Goebbert's today. There is no room for any seeds, so if I am going to plant Lemon Cucumbers, I'll need to find another place.