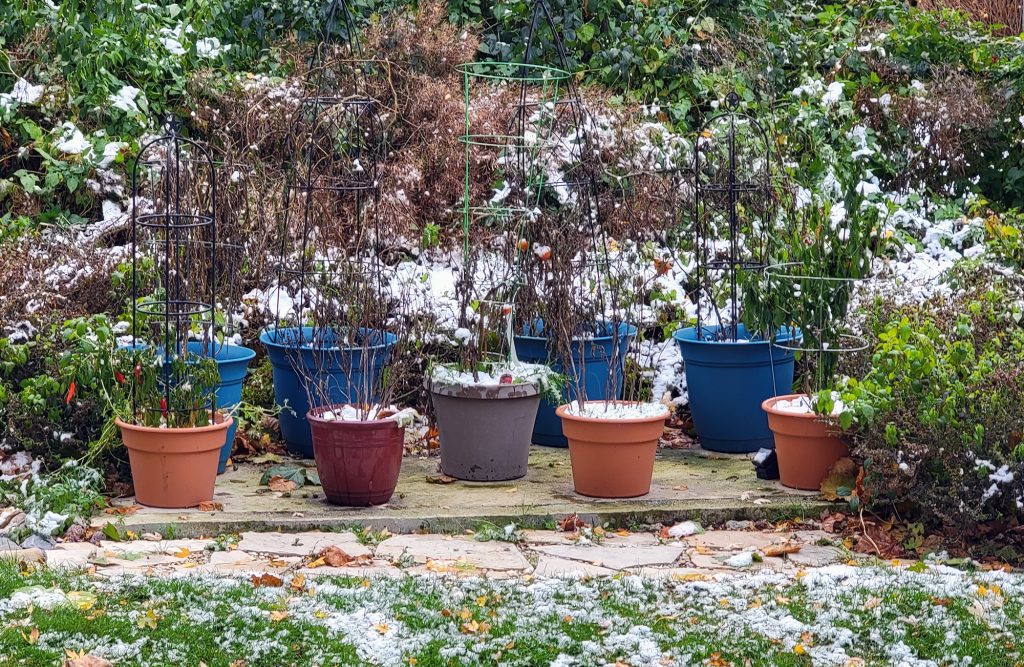 We had a couple of hard freezes the past couple of nights and a heavy layer of snow last night which is now mostly gone, but the garden is pretty much over, other than kale, a few beets and some herbs.
I picked what was left before the frost and got an eggplant, zucchini, and a bunch of peppers.
The garden itself did quite well this summer, my use of it didn't. I mostly gave up after Labor Day. I jammed my little toe on Labor Day and somehow messed up my back and that took the wind out of my sails. All is better now, so I am hoping to get the cleanup done and be prepared for next spring.