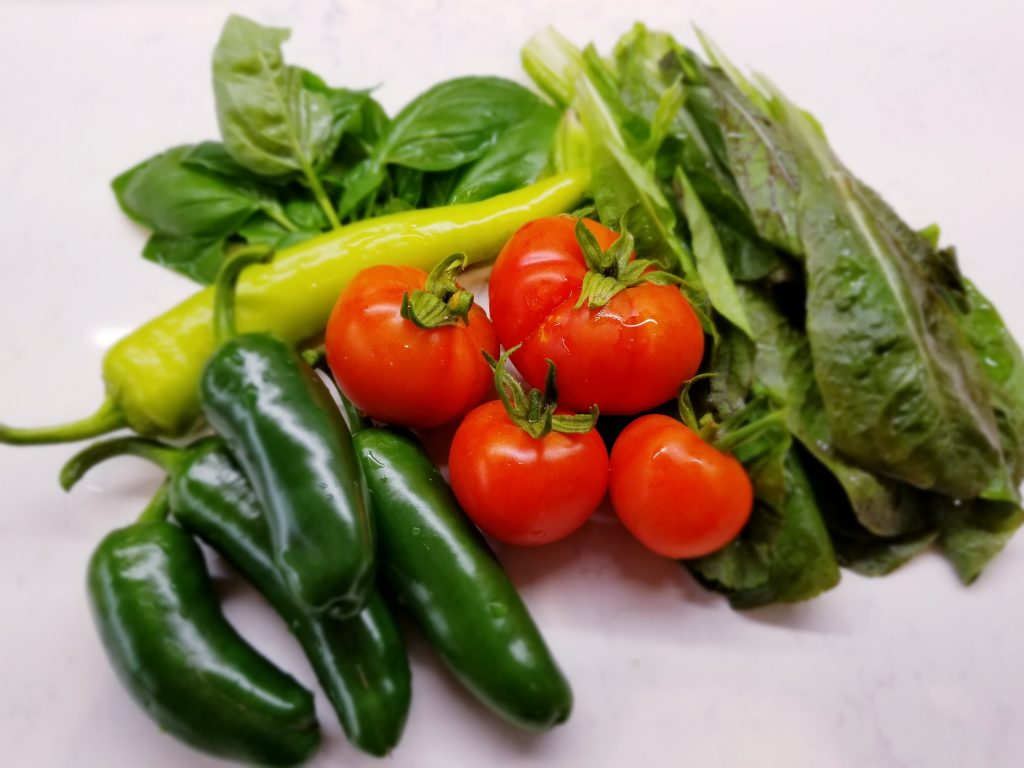 The Champion early tomatoes came through again this year with the first tomatoes by the 4th of July. I picked four tomatoes this morning They could have been a little riper, but hey, it's the 4th of July! I'll leave the next ones on the vine a little longer to see if they develop a better flavor.
The Jalapenos are producing heavily and I picked four of the largest ones. I also picked one Hot Hungarian pepper. Basil is still doing well, but the romaine is bolting. I'll pick the rest tomorrow and plant more Basil in that pot.
I bought a trellis for the cucamelons and planted that plant today at the end of the cucumber bed. Three of the lemon cucumbers that I planted from seed have emerged, hoping I wasn't too late in getting them in.