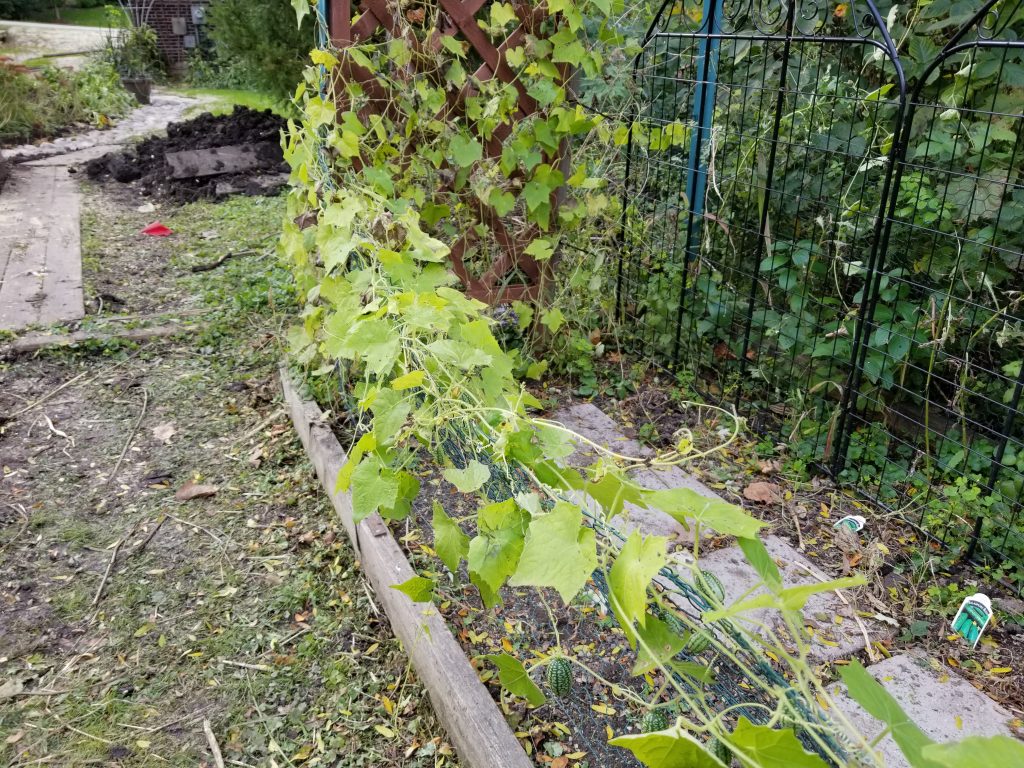 I bought some Cucamelon seeds from Terroir this spring but never got them in due to the wet weather. Fortunately, I found a pot of them at Countryside and got them planted in early July, which was quite late.
They grew, slowly at first, and now taking over the whole fence around the cucumber bed. Everything else in the garden has been pulled up, but they are still going strong.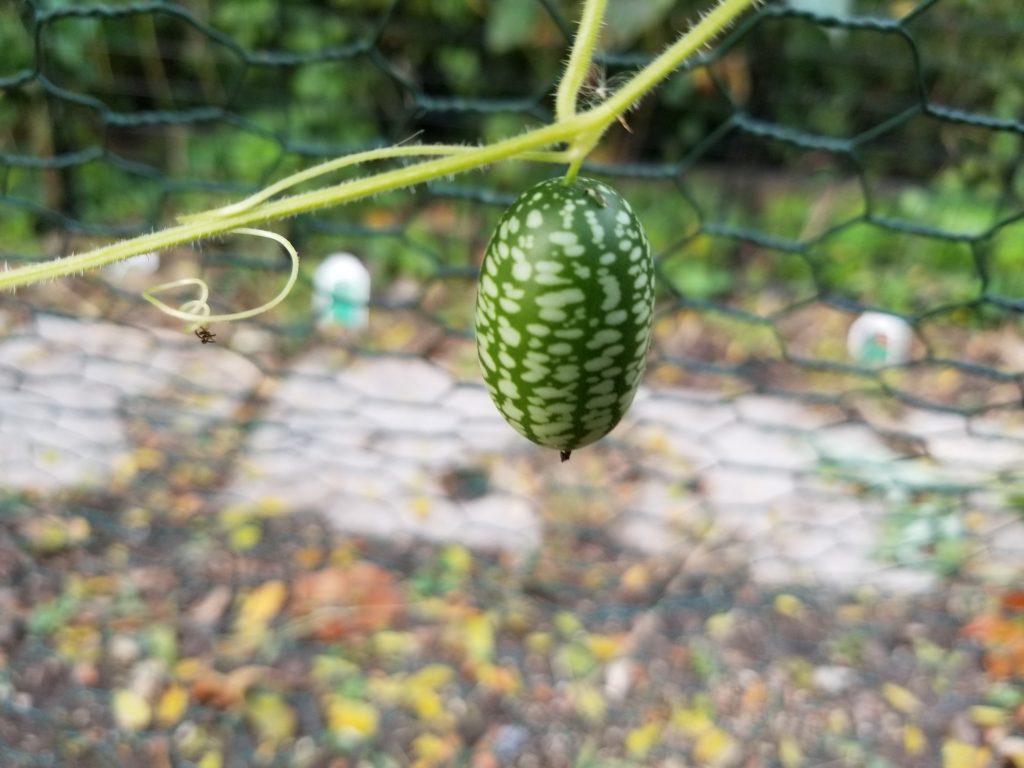 They are typically about 1 1/2 inches long and they taste like a cucumber. The only downside is that the skin is slightly tough.
I've been eating them as I walk through the garden. They get a little soft after a day in the refrigerator, so they don't keep well. I will try and pickle the ones left on the vine and see if they turn out good that way.
I'll plant them again next year, but from Terroir's seeds and see if those turn out a little better.